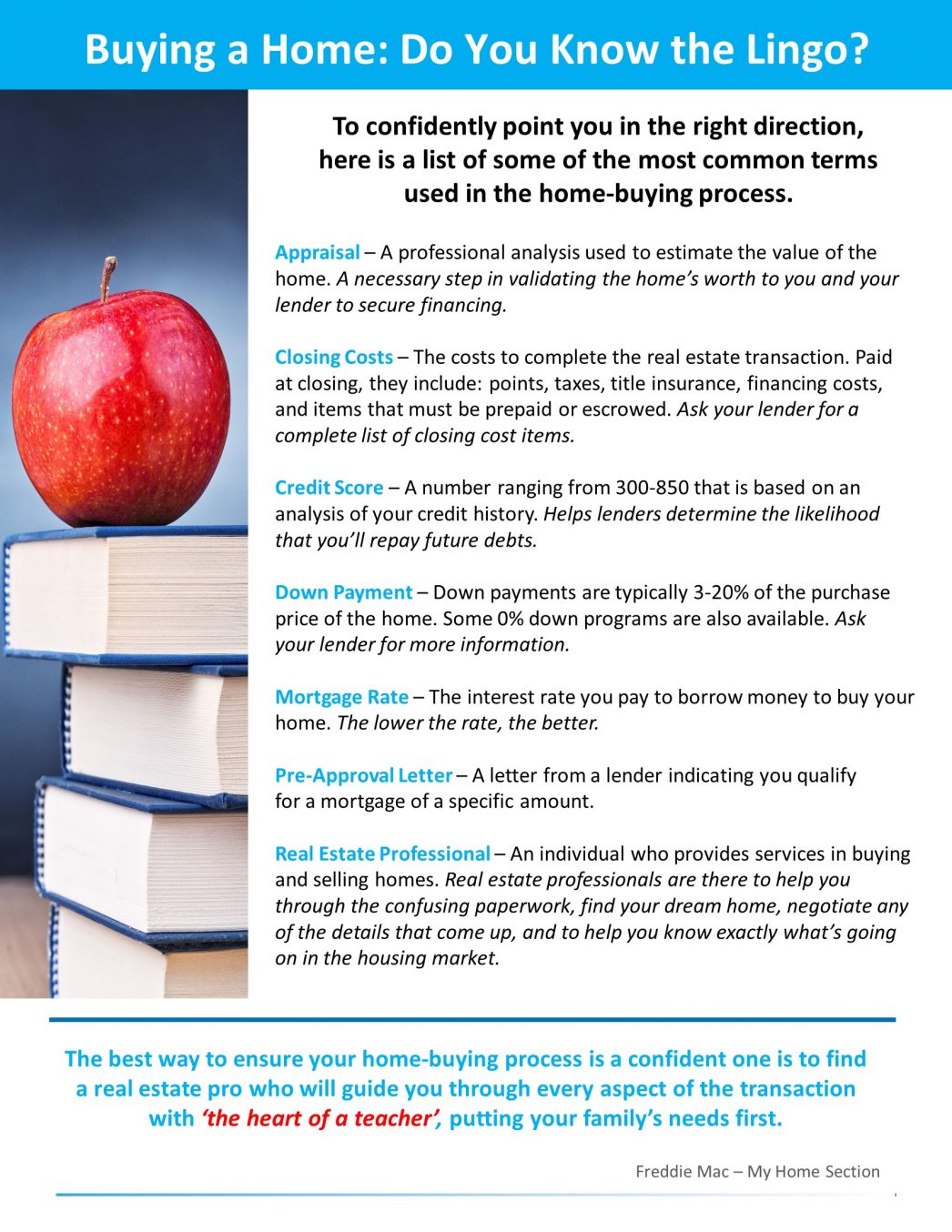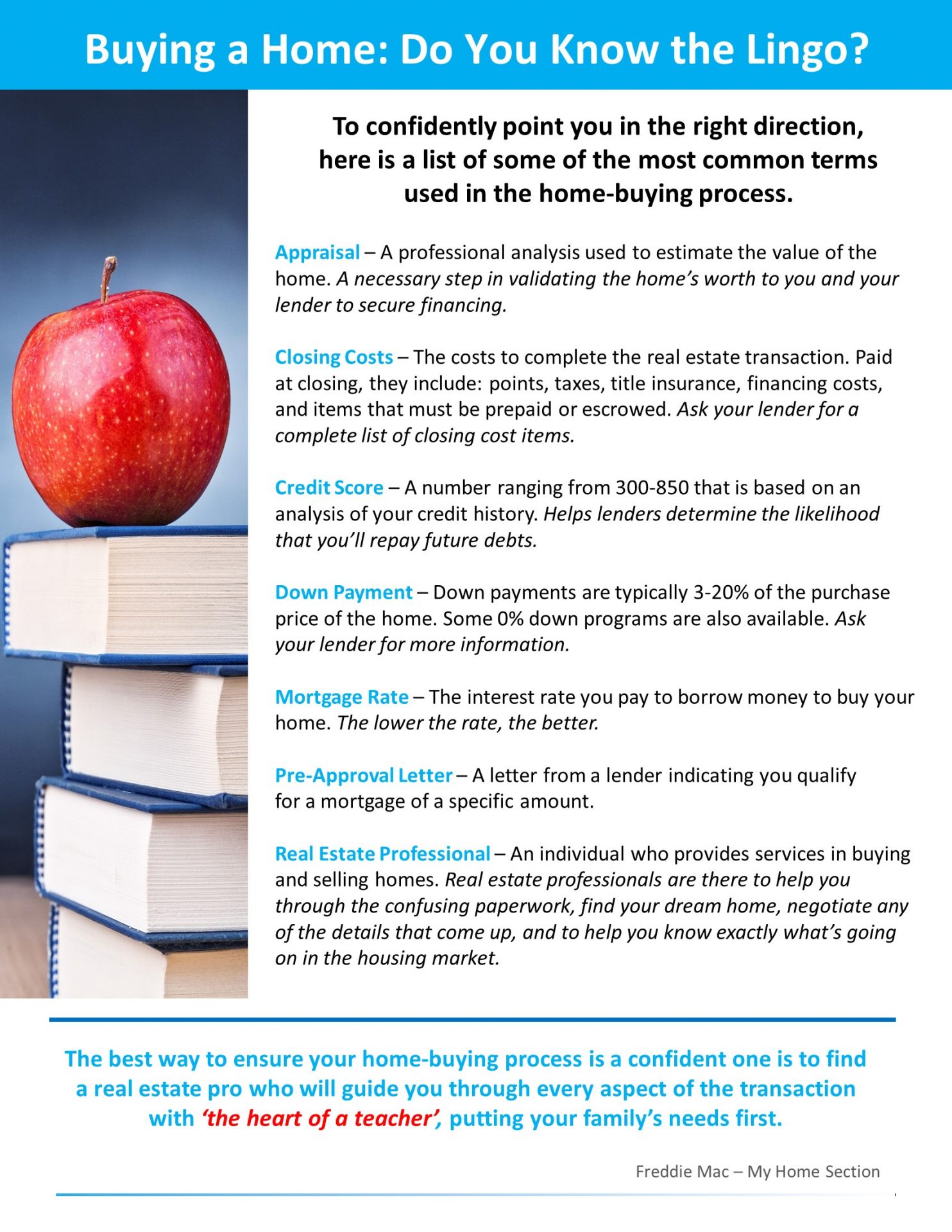 Some Highlights:
Buying a home can be intimidating if you're not familiar with the terms used throughout the process.
To point you in the right direction, here's a list of some of the most common language you'll hear when buying a home.
The best way to ensure your home-buying process is a positive one is to find a real estate professional who will guide you through every aspect of the transaction with 'the heart of a teacher'.
If you have any questions about buying a home, please don't hesitate to contact us at (571) 275-0871. We're always happy to discuss with you.
The information contained, and the opinions expressed, in this article are not intended to be construed as investment advice. The Royster Hearth Group does not guarantee or warrant the accuracy or completeness of the information or opinions contained herein. Nothing herein should be construed as investment advice. You should always conduct your own research and due diligence and obtain professional advice before making any investment decision. The Royster Hearth Group will not be liable for any loss or damage caused by your reliance on the information or opinions contained herein. 
---
THE ROYSTER HEARTH GROUP
HOME is more than a place with a roof over your head. It is a place of comfort, love, warmth, rest and security – "HEARTH". We want to help you reach that place. Hence, our mission at The Royster Hearth Group is simple – Serve Our Neighbors, Not Ourselves.  We work hard to serve you in every aspect of the home-selling and -buying process.