Let's start off our Northern Virginia real estate market review with a quote from Danielle Hale, chief economist at Realtor.com:
"Given the pandemic and uncertainty it's caused, the general sentiment (among some owners) is that now is not a good time to sell your home," says Danielle Hale, chief economist at Realtor.com  "Yet so far, the data suggest the opposite—that buyers outnumber sellers in the housing market, which means it's better to be a seller than a buyer." (Source: Realtor.com)
The above statement is particularly true in the Northern Virginia region.  Even though there had been a steady increase of new listings for most of June, the number of homes for sale is still very limited.  As a result, there is more demand than supply, causing prices to increase in many cases.
Source: George Mason University Center for Regional Analysis (GMU-CRA) as of July 9, 2020.
Also, have you heard…
Mortgage rates fell below 3% for the first time in 50 years according to mortgage-finance giant Freddie Mac on Thursday.
BOTTOM LINE
In conclusion, we expect home prices in the Northern Virginia real estate market to remain strong this summer.  Additionally, historically low interest rates are prompting home buyers to start looking at purchasing homes now than later.  So, if you are thinking of selling your home, let's discuss how the market has performed in your specific neighborhood.  If you are ready to buy a home, let's connect today to determine your best next steps toward homeownership.
WHERE WE'VE BEEN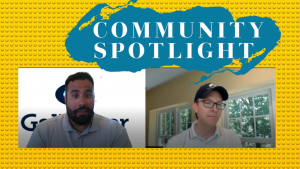 I had the pleasure of speaking with Gabriel Cruz from Gallagher Insurance about his business and military career.  His passion to serve and protect others continues as a civilian in Northern Virginia as he advises families on how to protect their assets and ensure they have the right coverage at the best value!  Click here for the full interview.
WE SUPPORT OUR CLIENTS 
UNDER CONTRACT in just 4 days!  This beautiful three bedroom, two full-bath and two half-bath townhome is located near Mosaic District, a Metro station and only a short drive to IAD or DCA.  A fantastic location in Northern Virginia that can't be beat!
During these challenging times, it's important to have an expert help guide you through the process of selling your home.  We include our clients every step of the way.  You can be assured that you'll receive top-notch service from our team.  Call (571) 275-0871 to learn more!
Tim Royster
Team Lead
The Royster Hearth Group
___________________________________________________________________________
The information contained, and the opinions expressed, in this article are not intended to be construed as investment advice. The Royster Hearth Group does not guarantee or warrant the accuracy or completeness of the information or opinions contained herein. Nothing herein should be construed as investment advice. You should always conduct your own research and due diligence and obtain professional advice before making any investment decision. The Royster Hearth Group will not be liable for any loss or damage caused by your reliance on the information or opinions contained herein. 
---
THE ROYSTER HEARTH GROUP
HOME is more than a place with a roof over your head. It is a place of comfort, love, warmth, rest and security – "HEARTH". We want to help you reach that place. Hence, our mission at The Royster Hearth Group is simple – Serve Our Neighbors, Not Ourselves.  We work hard to serve you in every aspect of the home-selling and -buying process.